It is imperative to have a technically superior dentist, but that is only a part of the dental experience. A competent and caring staff is equally as important.
You will spend a large portion of your time interacting with our office administrators, our dental assistants, and our registered dental hygienists. Our dental team works hard to make the flow from one area of our office to the next a seamless event. Our staff is well trained and passionate about all scopes of dentistry and dental management.
Many of our staff members have been with the office for a long time. We know you will find consistency in the philosophies of our dentists and our entire office.
Our Dental Hygienists
---
Susan F.
It is important to me that your visit is a comfortable one, and that you leave with a good understanding of how to keep your teeth in great shape for a lifetime. I am also the office jokester, so I'll always try to make you laugh!
I have two wonderful grown twins, Jeremy and Jessica, and cat named Sunnie. My free time is spent walking, going on fitness vacations, and reading.
---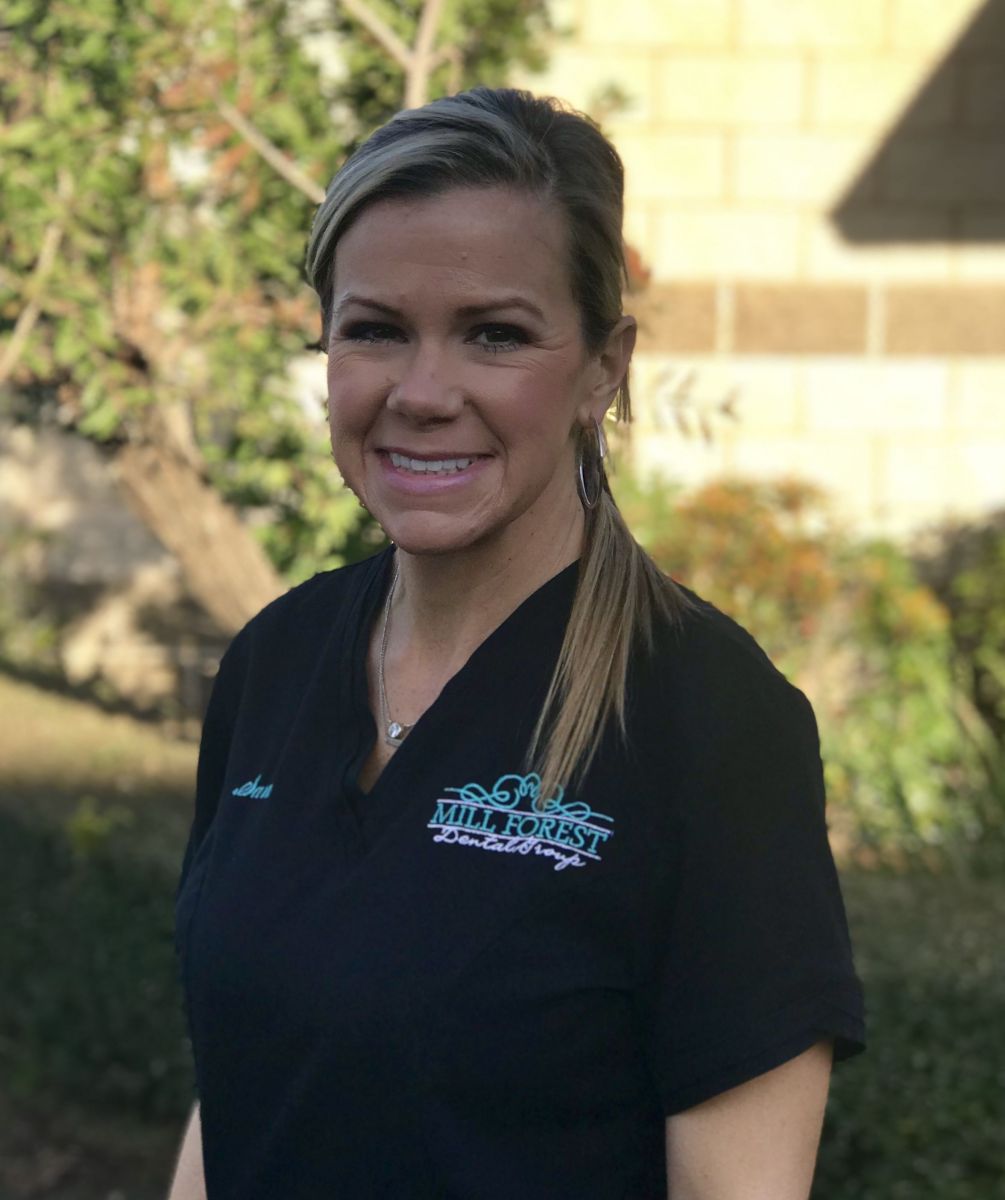 Sara
I have a passion for getting to know my patients on a personal level and educating them on how to maintain a healthy smile. The care I provide is gentle yet thorough, but always done with kindness. I also enjoy practicing with our great doctors because they are confident and provide excellent care for our patients
My husband Brad and I have daughters Emma and Maggi, and Pokey the dog. In my free time, I enjoy running and strength training, and volunteering with the Girl Scouts.
---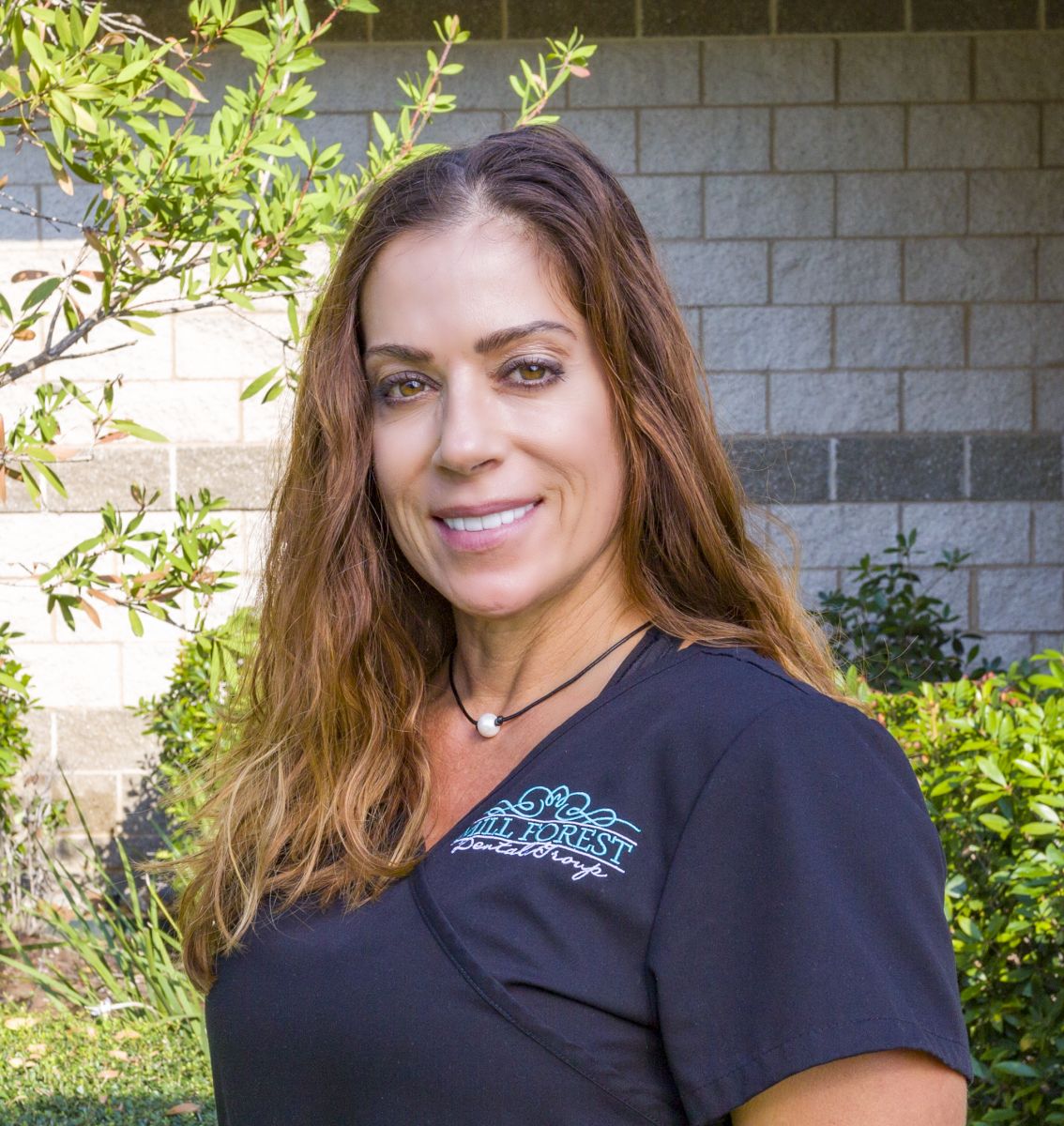 Jennifer
I love working with people and helping our patients achieve healthy mouths and a positive outlook about taking good care of their teeth. Getting to know each individual is a lot of fun! It's rewarding to know how appreciative our patients are when we've exceeded their expectations.
I have a bulldog named Lola who is like my child! I enjoy spending my free time running, weight training, walking, and cooking healthy foods.
---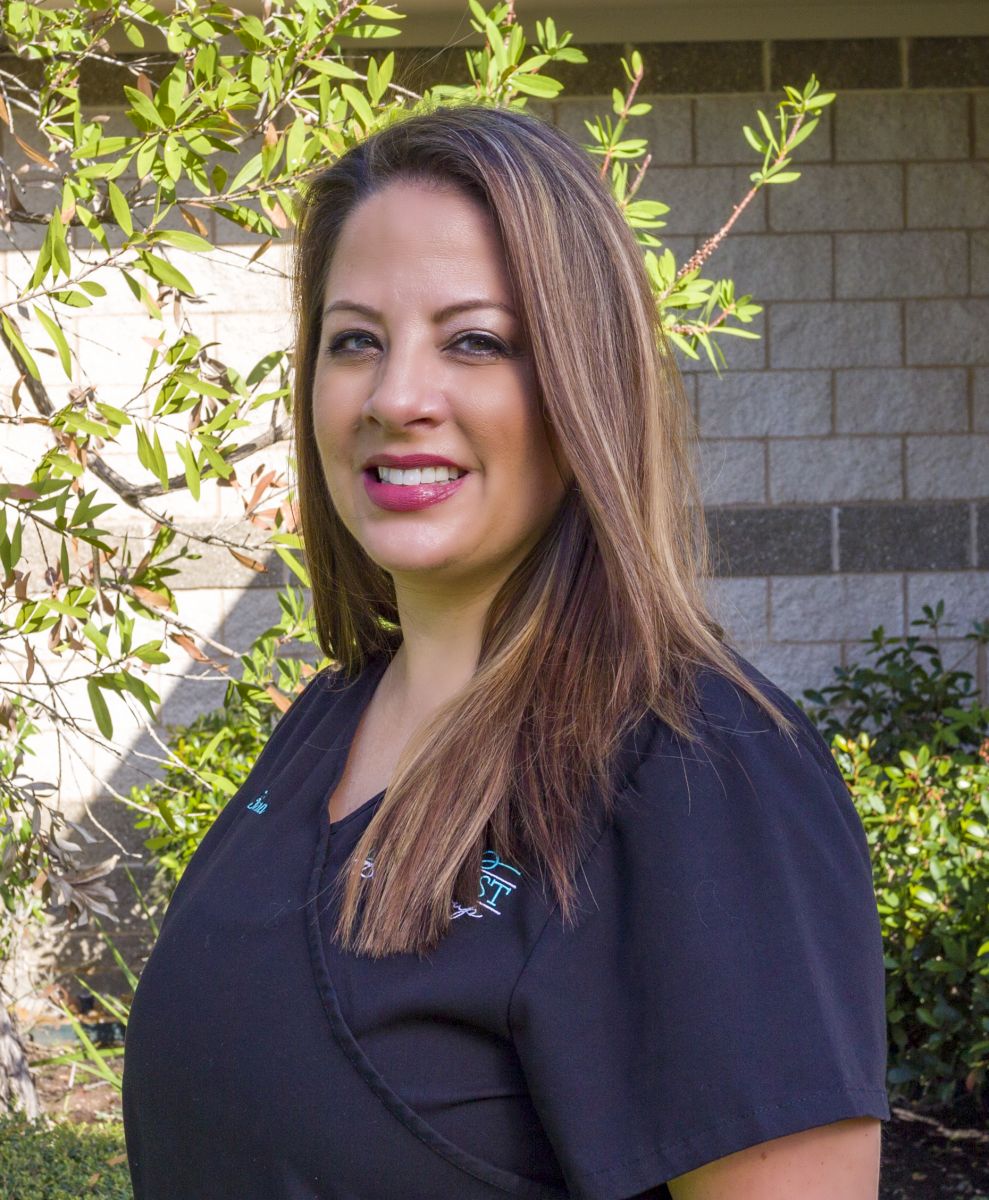 Tina
I like to joke a lot and make my patients laugh, and seeing my patients smile is the best part of my job. I am eager to share my dental knowledge and happy to explain and help you understand treatment recommendations and diagnosis.
My husband Alex and I have two daughters named Mia and Greer, a dog, a cat, a bearded dragon, and two fish. It's a full house and I love it! Spending time with my family is my favorite thing in the world!
---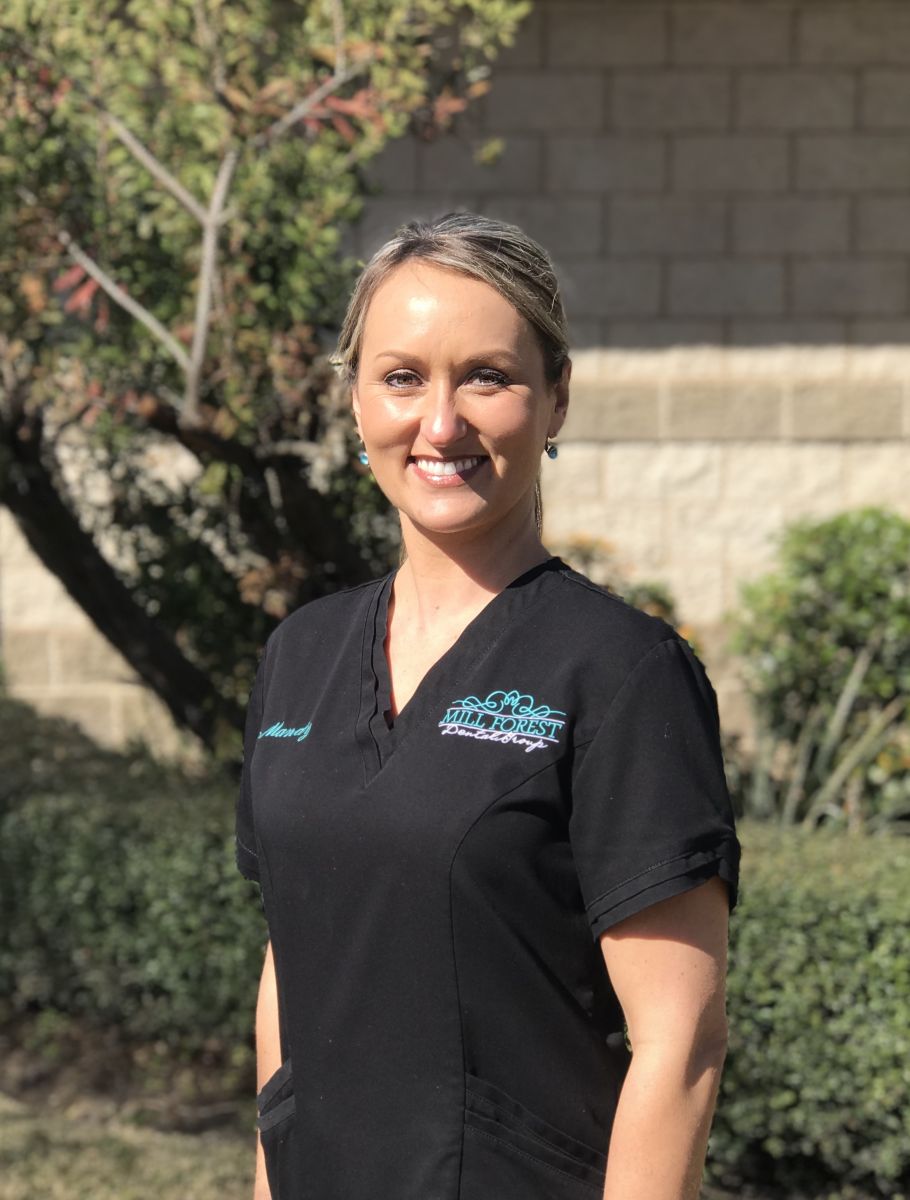 Mandy
I am committed to educating patients on the importance of good oral hygiene. Everyone on our team goes above and beyond to make sure each patient has a great dental experience and that each patient is comfortable every step of the way.
My husband Jason and I have two children, Emily and Grant. We enjoy traveling, camping, and going off-roading in our ATV.
---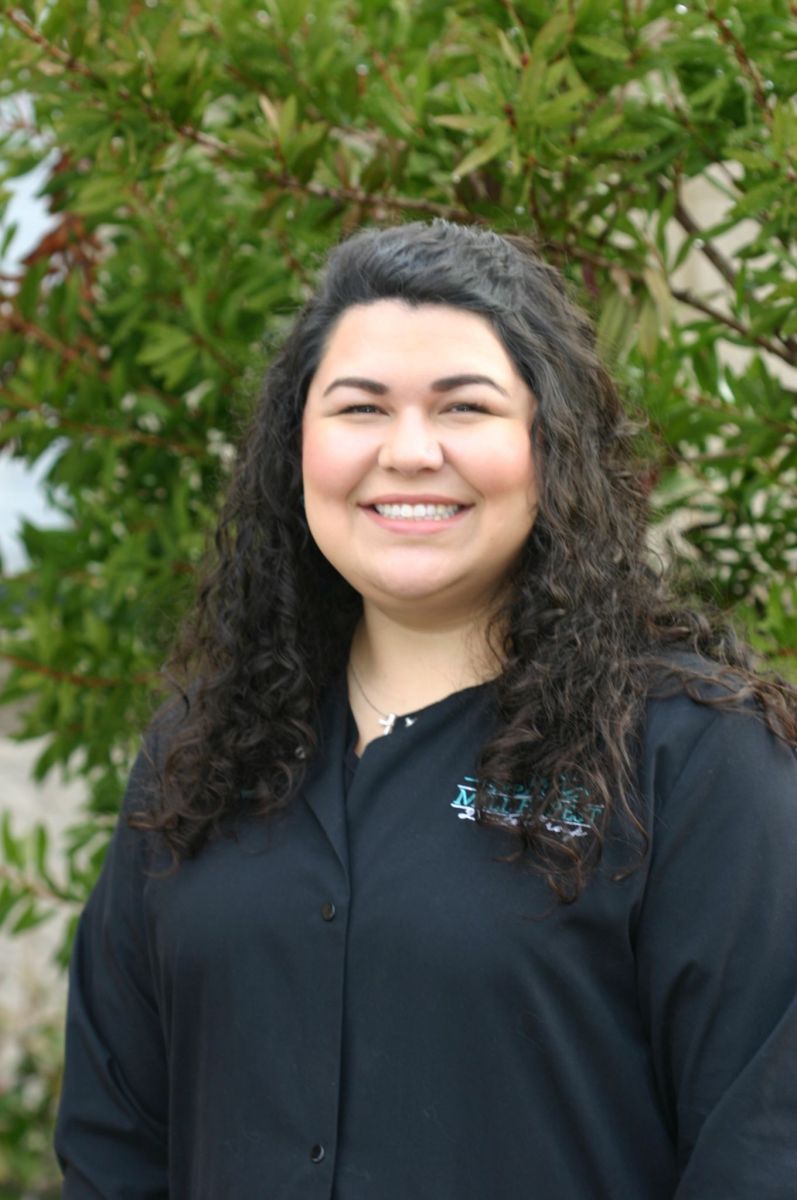 Susan G.
My patients' oral health is my top priority. I treat them in the same manner that I would like to be treated: being attentive and courteous to their individual needs during their cleaning appointment. I will do everything possible in cooperation with our doctors to help keep our patients' smiles healthy and beautiful!
My husband, Michael Gonzales, and I have a mini zoo consisting of our cat Bane, three dogs Trina, Jack, and Mango, and a bird named Widget. Most of my free time is spent with my animals. When I get a chance, I travel as much as possible. I enjoy skiing in the winter and taking cruises in the summer.
---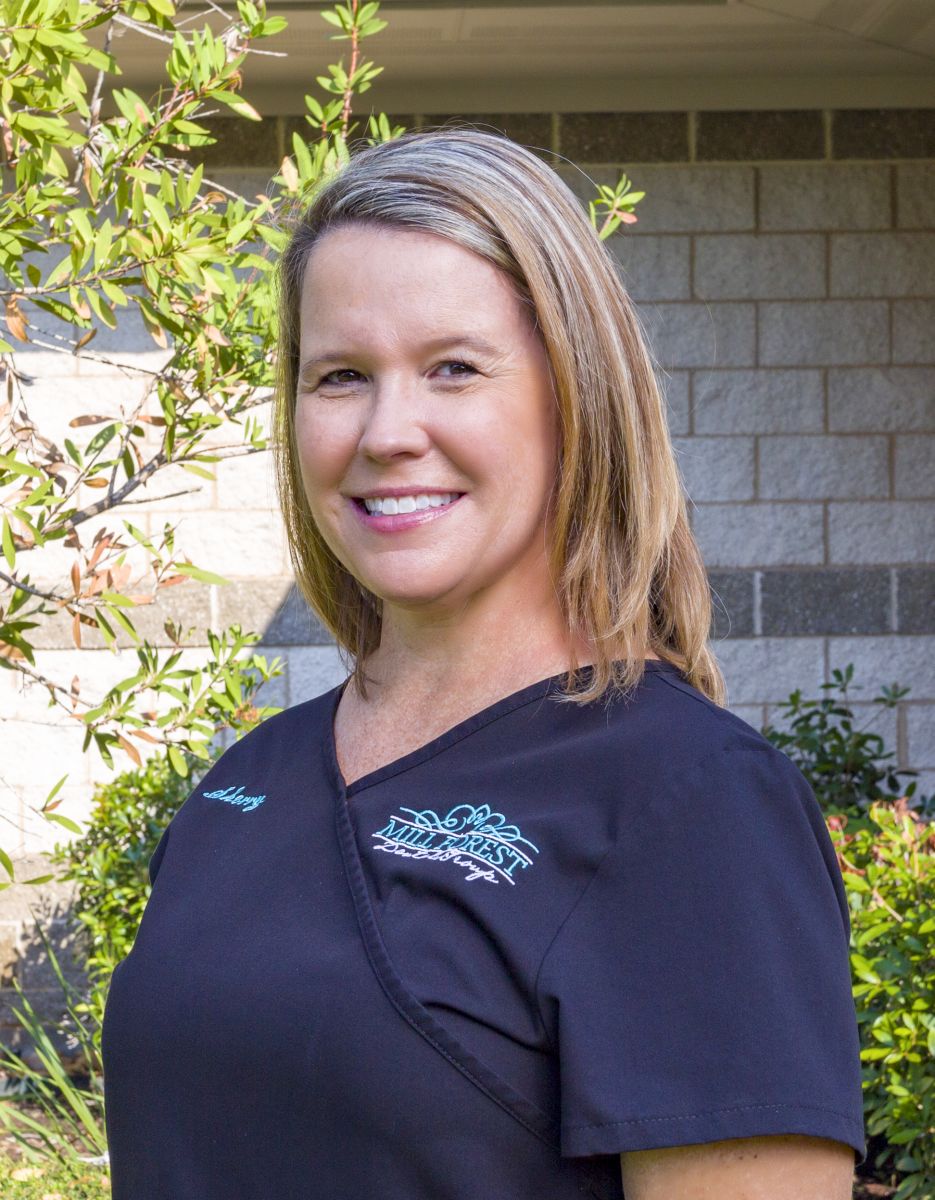 Sherry
I have been a hygienist for over 25 years. By far, the best part of my job is the people! I love the friendships that have developed over the years and I also love meeting new people. It makes me so happy to ease the anxieties of someone that is nervous about their appointment. I also enjoy giving patients ideas on things they can do to improve their oral health.
My husband Ronnie and I are high school sweethearts. We enjoy watching our two sons, Luke and Zachary play in golf tournaments. I like shopping, reading, and traveling. I also enjoy volunteering in the children's ministry at Crosspoint Church.
---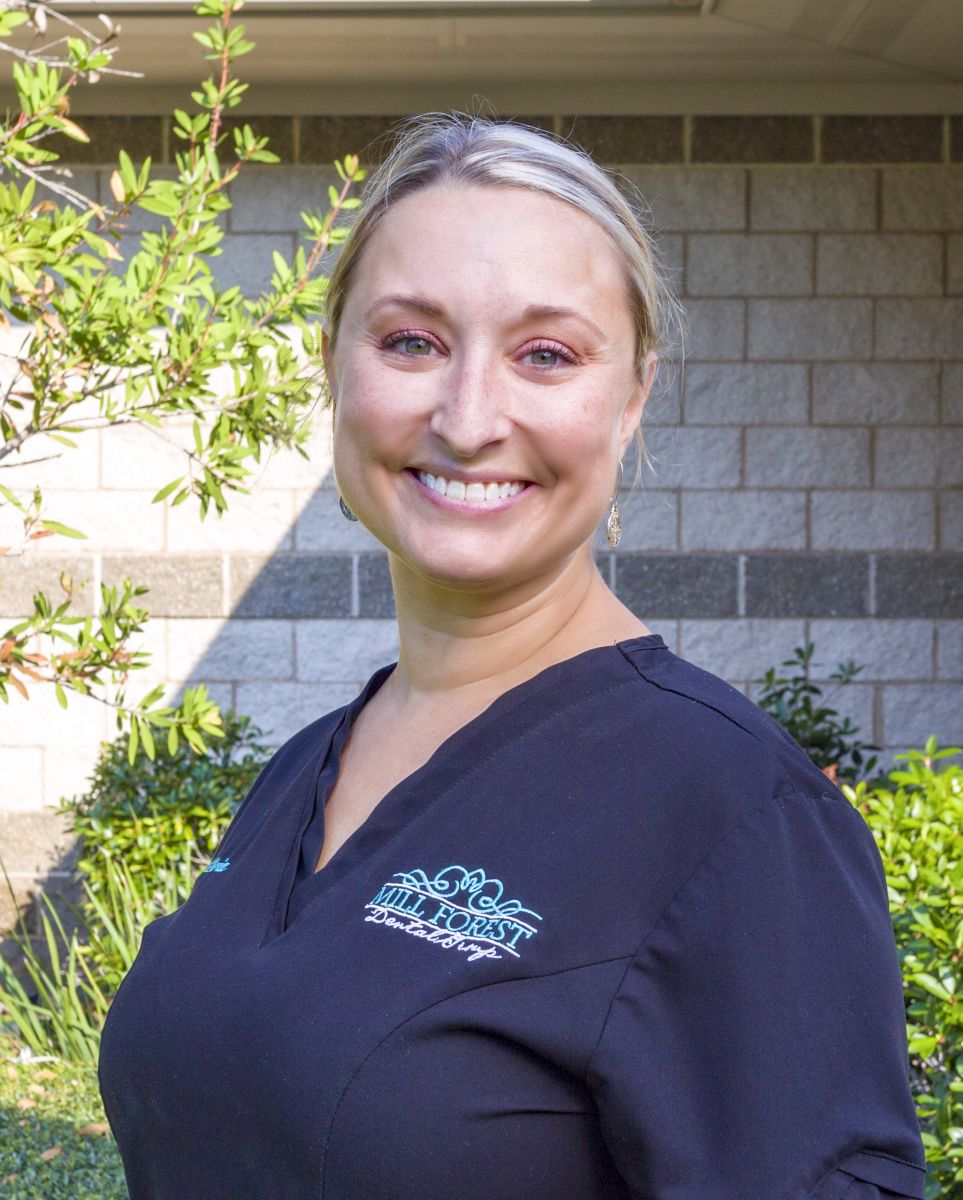 Olivia
I have been practicing dental hygiene since 2003, and have enjoyed it immensely. I love that dentistry and all oral health care is an integral part of overall health and happiness. When I work with a person, I like to educate when needed but I don't believe in scolding or lecturing. Over the years I have formed bonds with many of my patients and it feels nice to be recognized as a caregiver they trust.
I grew up in Deer Park, and currently live in Nassau Bay with my husband of 17 years and our daughter who attends Robinson Elementary. I am a bit of a homebody, and my usual activities include relaxing with a glass of wine with family and neighbors, listening to 70's pop, watching old movies, cooking, and attending Gloria Dei Lutheran Church.
I am a proud member of the American Dental Hygiene Association, and have served at the local, state, and national levels. In 2007-2008, I served as President for the Bay Area Dental Hygiene Association. In 2011-2012, I served as President for the Texas Dental Hygiene Association. Then in 2013, I served as a delegate at the American Dental Hygiene Association conference. I stay connected with colleagues and mentors from across the nation through online networking and continuing education.
American Dental Hygienists' Association - 2013 Delegate
Texas Dental Hygienists' Association - Past President (2011-2012)
Bay Area Dental Hygienists' Society - Past President
---
Stephanie
Being a hygienist is so rewarding. I love getting to know my patients while taking care of their oral health. I am gentle, but diligent while I work. I love to help people understand how to maintain a healthy smile that will last them a lifetime!
In my spare time, I enjoy spending time with my 9 year old son, Peyton, and my family. We like to travel and love to be outdoors. I also like to cook and go shopping.
Our Front Office Staff
---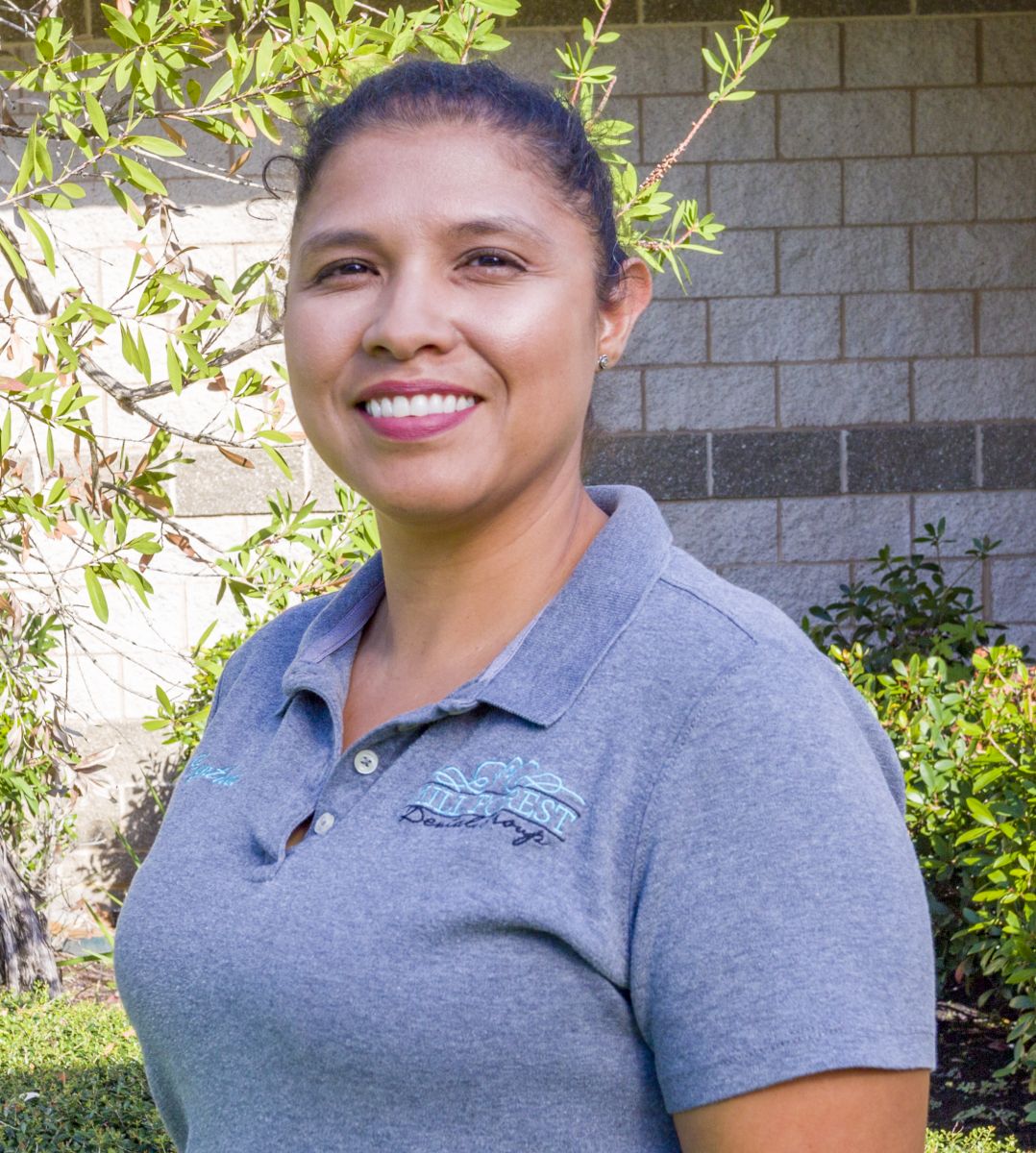 Cynthia – Financial Assistant
I help coordinate our patients' insurance claims and billing. I like talking to our happy and friendly patients and seeing all the cute kiddos who come to the office. They grow so much between visits! When you walk into the office, it feels fun to be here. Our staff is great at putting patients at ease and we try to make it a positive experience.
I am married to Jose and we have three kids — Michelle, Anthony, and Jacob — and Shorty the pug. I enjoy reading, movies, and hanging with friends and family. I'm a wannabe gardener and try to grow different vegetables every year. I get a few of each, but nothing grand. I keep trying, though!
---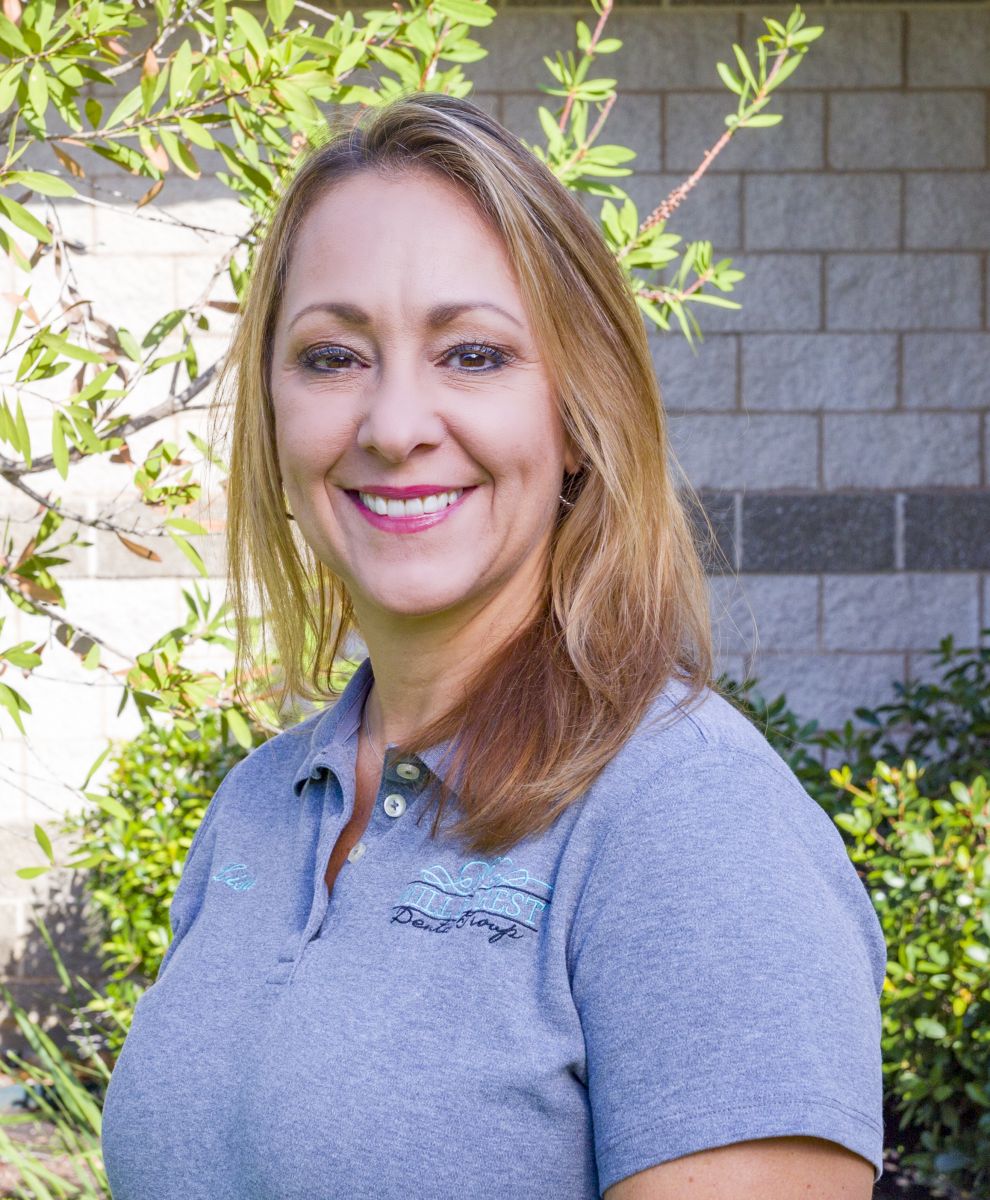 Lisa – Front Office Insurance Manager
I help patients to understand how their insurance works and follow up on claims, and schedule appointments to help make sure they maintain their beautiful smiles. I enjoy watching the younger patients who come into our office for their very first dental appointment grow into young adults and start families of their own. We really appreciate our patients' loyalty, but it's no wonder why: Our office ROCKS! We always have fun and have the greatest music playlist ever!
My husband Don and I have a daughter Catherine, a son Tyler, and a granddaughter Charlee, as well as a Boxer named Roxy. I enjoy scrapbooking, reading, and spending any extra time with my granddaughter.
---
Heather – Office Assistant
My job involves greeting and checking out patients, treatment planning, and coordinating care with our specialists' offices. I try to make the dental experience as hassle-free as possible. We are a very family-oriented practice, and we look forward to seeing yours!
My family consists of my husband Paul, son Zac, and Puddin' the dog. I enjoy being outdoors and getting my Jeep dirty, kayaking, hanging out with family and friends, and occasionally reading when I find time. We just bought 22 acres four miles from Lake Livingston to enjoy our outdoor adventures!
---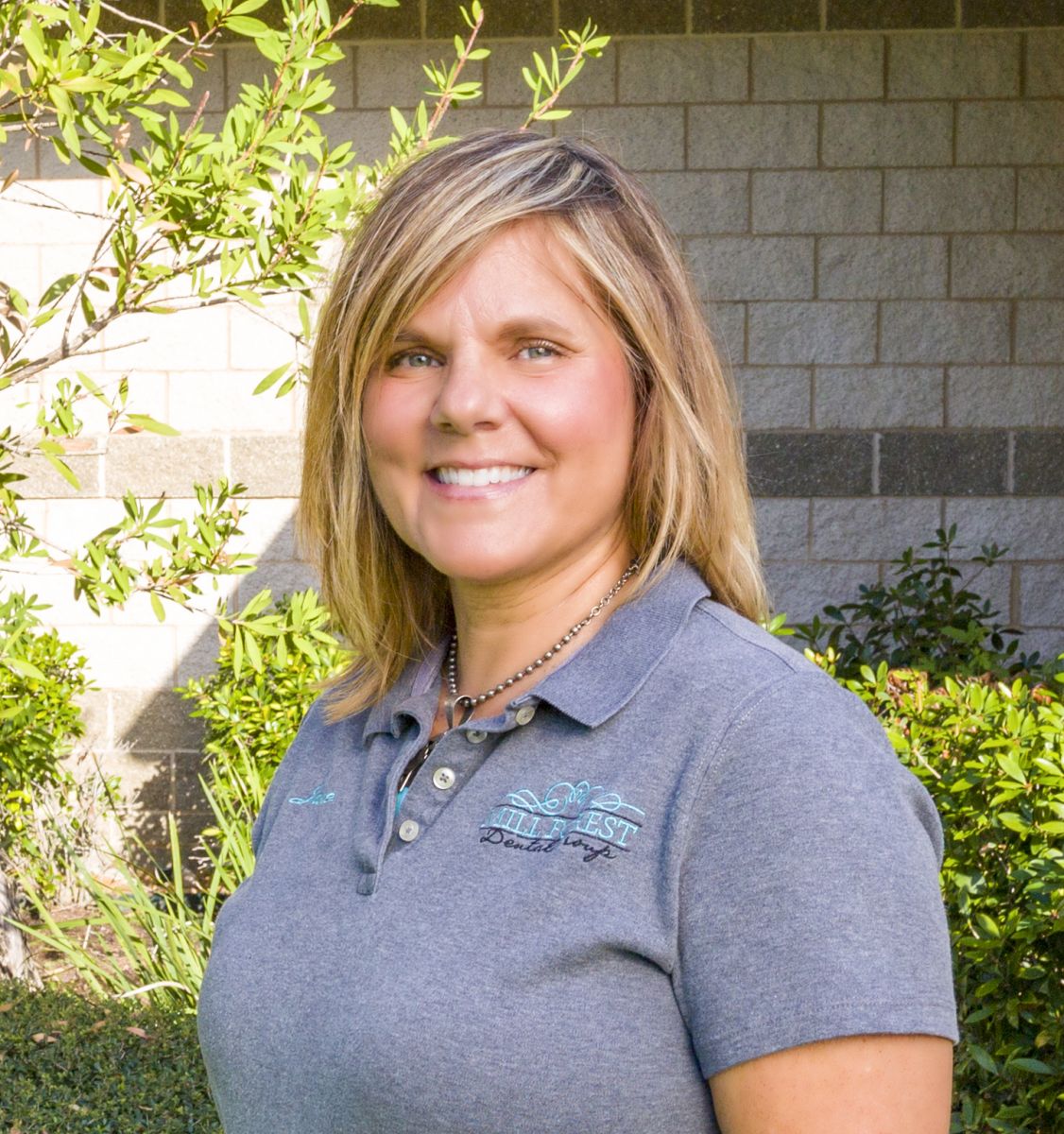 Jane – Office Assistant
I am happy to help our patients with scheduling appointments, and explain all aspects of their insurance coverage. It is rewarding to find a way for our patients to meet their dental needs so they are healthy and feel confident about their smile.
My husband Gary and I have been married for 33 years. We have a son Daniel, a daughter Katie, and six grandkids. I enjoy gardening, traveling, and taking long walks in nature. I also have my motorcycle license and enjoy riding on the back of my husband's Indian motorcycle!
---
Lizz – Office Assistant
I greet patients as they walk in the door, and verify their insurance coverage before their appointments. The best part of my job is seeing the kids choose a name of the animals in our monthly stuffed animal drawing. They get so excited! We are a family-oriented group and hope everyone feels comfortable when they come here!
I come from a big family of four brothers and two sisters. I love to spend time with my family including my ten nieces and nephews. Getting together with everyone gets a little crazy, but it's definitely fun. I love to dance and sing...although I might not be a great singer, I will still sing along; my co-workers love it!
---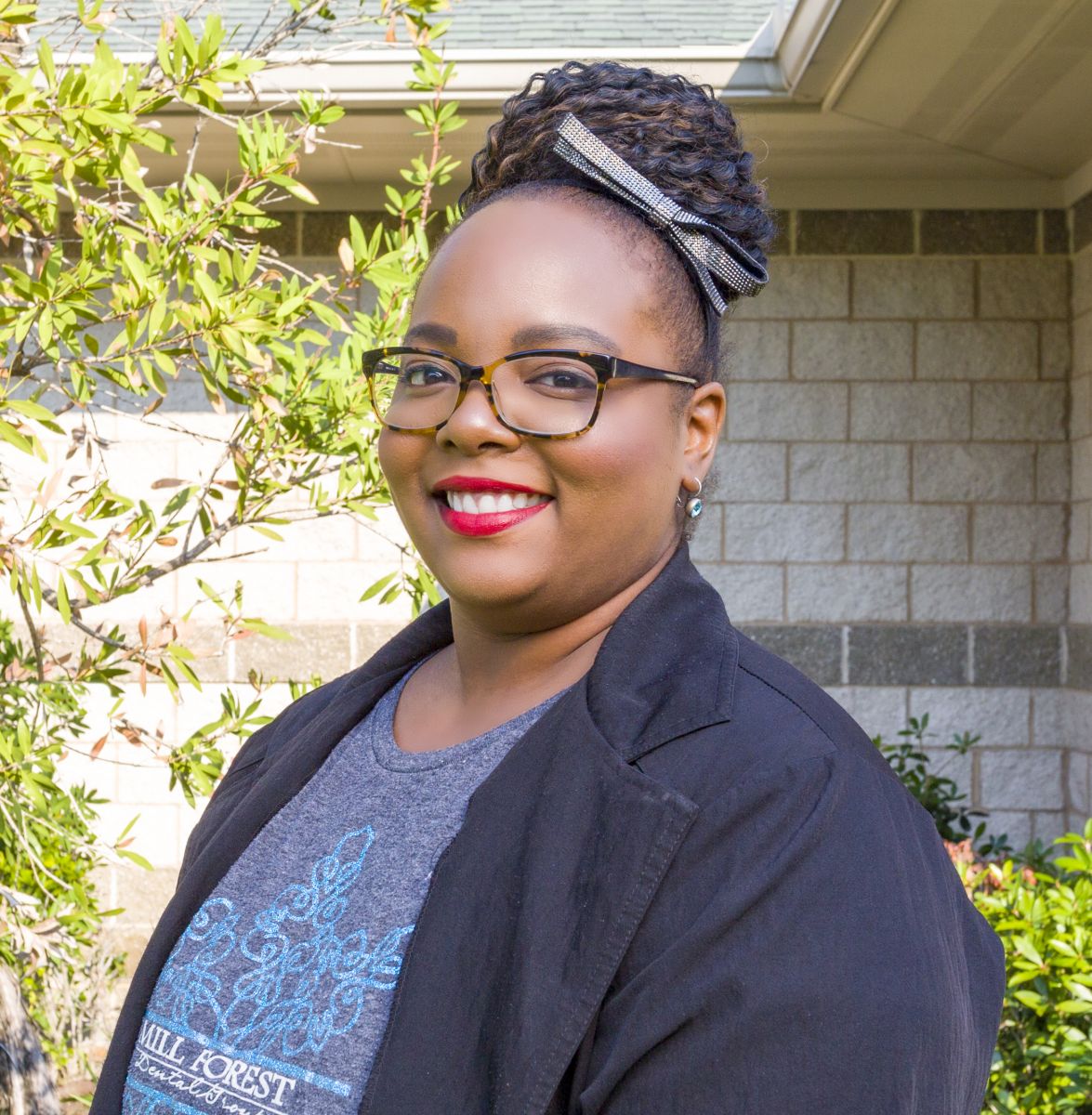 Richelle – Office Assistant
One of the reasons I got into the dental field was my love and passion to be able to help others. I was the first drawn into the dental field when I had braces. Learning how to take care of my new smile and straight teeth after my braces were removed, became a passion that I just couldn't keep to myself! I have been in the dental field since 2006 and began my career as a dental assistant. Being able to interact and help patients on the clinical side was a rewarding experience. That intrigued me into wanting to learn the financial/business side of dentistry and to be able to help patients even more. I started working at Mill Forest Dental Group in October of 2016. I truly enjoy my role which consists of: greeting patients, scheduling appointments, verifying insurance and checking out patients. It warms my heart that I get to work with four wonderful doctors, and a great host of coworkers who strive on providing the best customer service and care possible. I have two wonderful parents, and I'm the oldest and only girl of four. I am married to Ricky and we have a goofy, loving pit bull named Zè. Spending time with family and friends is what I enjoy the most. Most of my free time is spent reading, cooking, baking, exercising or playing the keyboard. I am also a musician and member of New Light Missionary Baptist Church.
Our Dental Assistants
---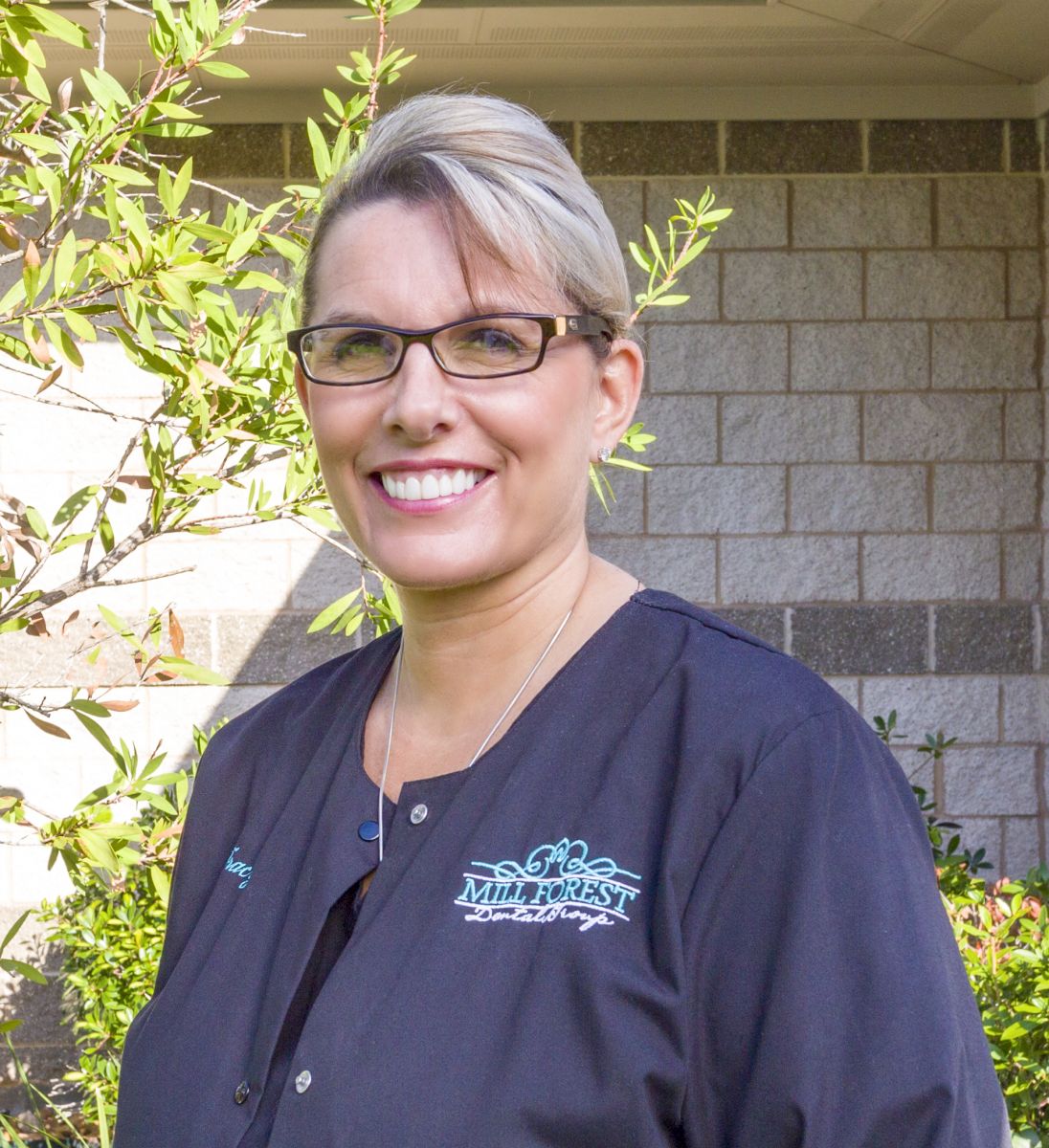 Tracy
I have worked here for 20 years, so I've really gotten to know our patients and seen their kids grow and even have kids of their own. Patient interaction is the number-one reason I love my job. It's great to make people feel better and interact with different people every day.
I am married to Ramon, and have two daughters, Erica and Kaylee, three grandchildren, two cats, and two dogs. My grandchildren take up a lot of my free time, but I do like riding motorcycles, playing with my dogs, doing yard work, and going camping.
---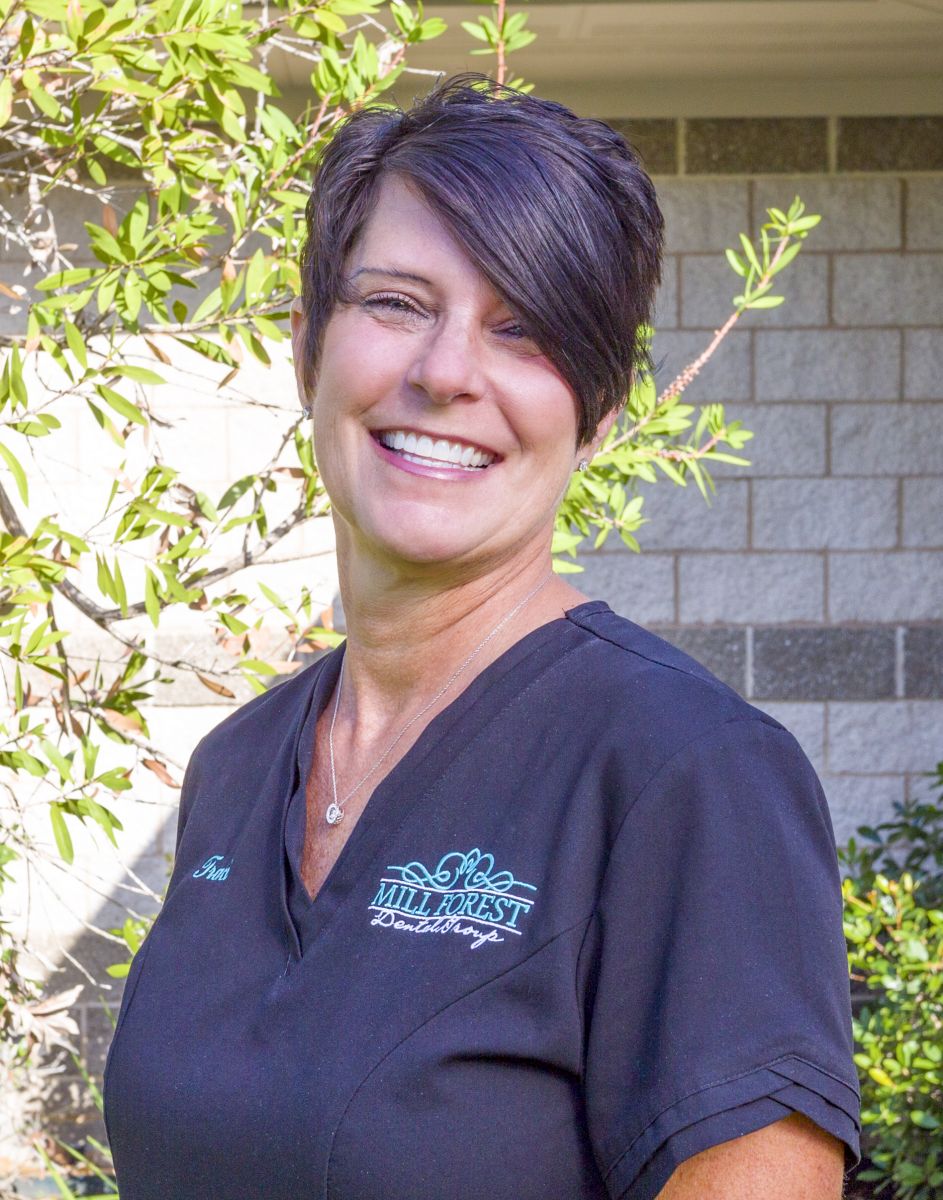 Traci
Patients come first here, and we want to make their experience the best! It makes me proud to see patients showing off their big, healthy smiles! Our doctors are great at what they do. They love keeping our office up to date when it comes to technology, but without losing the warm and cozy feel of home.
My family consists of my husband Ronnie, our son Landon, and our dog Fielder, as well as many horses over the past 29 years. I like watching my son play year-round baseball as a left-handed pitcher, and I'm very active with the PTO at his school. I'm also a member of New Hope Church in Manvel.
---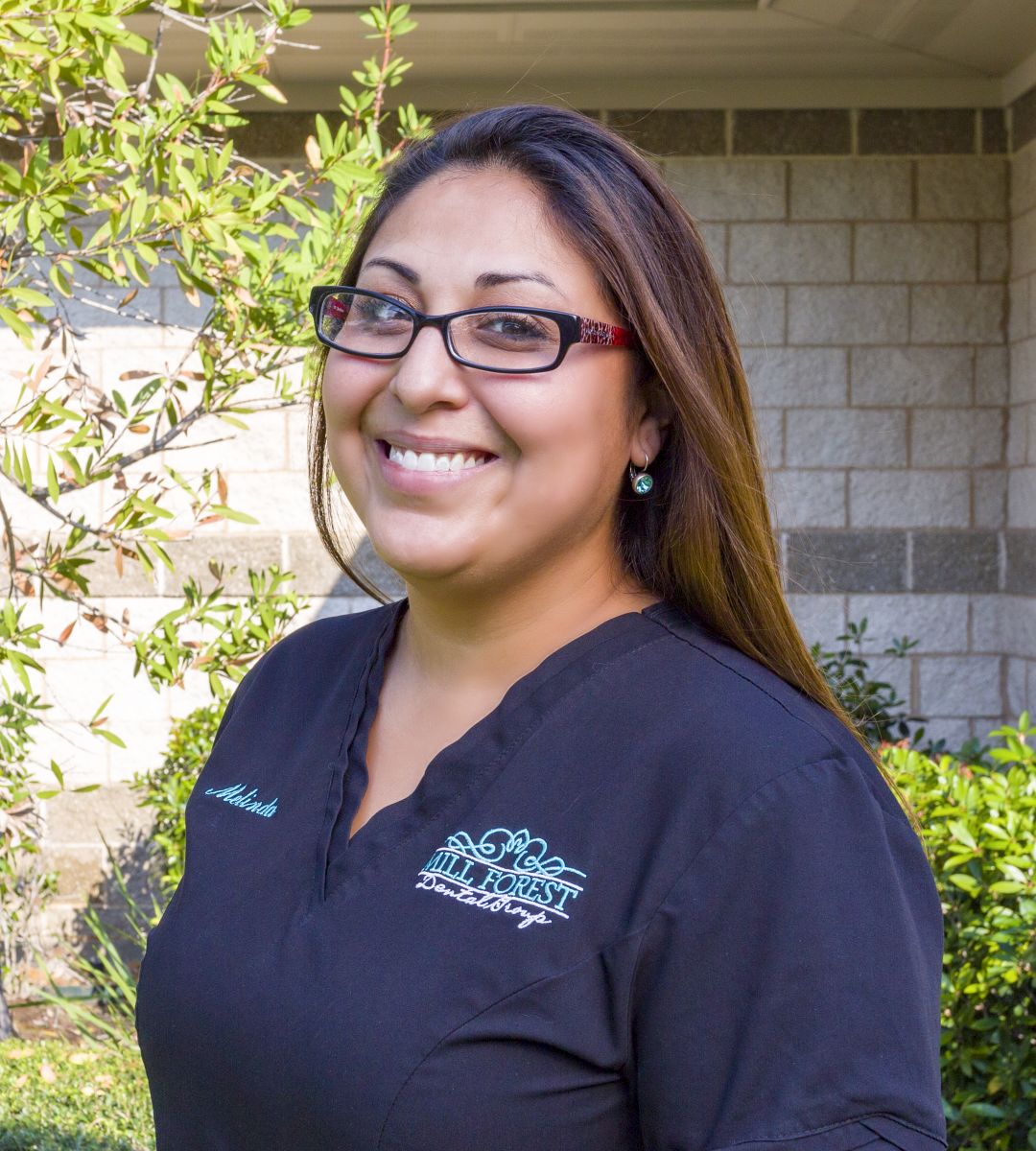 Melinda
I have always enjoyed going to the dentist as a child. It was an exciting experience and I knew I wanted to enter the medical field of some sort. Becoming a dental assistant was a perfect fit for me. I've been assisting for 10 years now. I take pride in my work by being able to help patients relax and feel comfortable during their dental visit. My job enables me to help patients who have real dental fears and allow them to leave at ease and smiling.
I work part time here at Mill Forest Dental Group and I get the pleasure of working with different providers every shift. All of our doctors are very fun to work with. Honestly, I couldn't imagine working for a better dental practice. I am grateful for the opportunity to work with such caring people who have become more of like a 2nd family to me.
My family consists of my father, my older brother, and a very sweet spoiled cat named Porsche. My hobbies are reading, gardening, and anything outdoors. I look forward to exceeding your expectations and sending you home with a smile.
---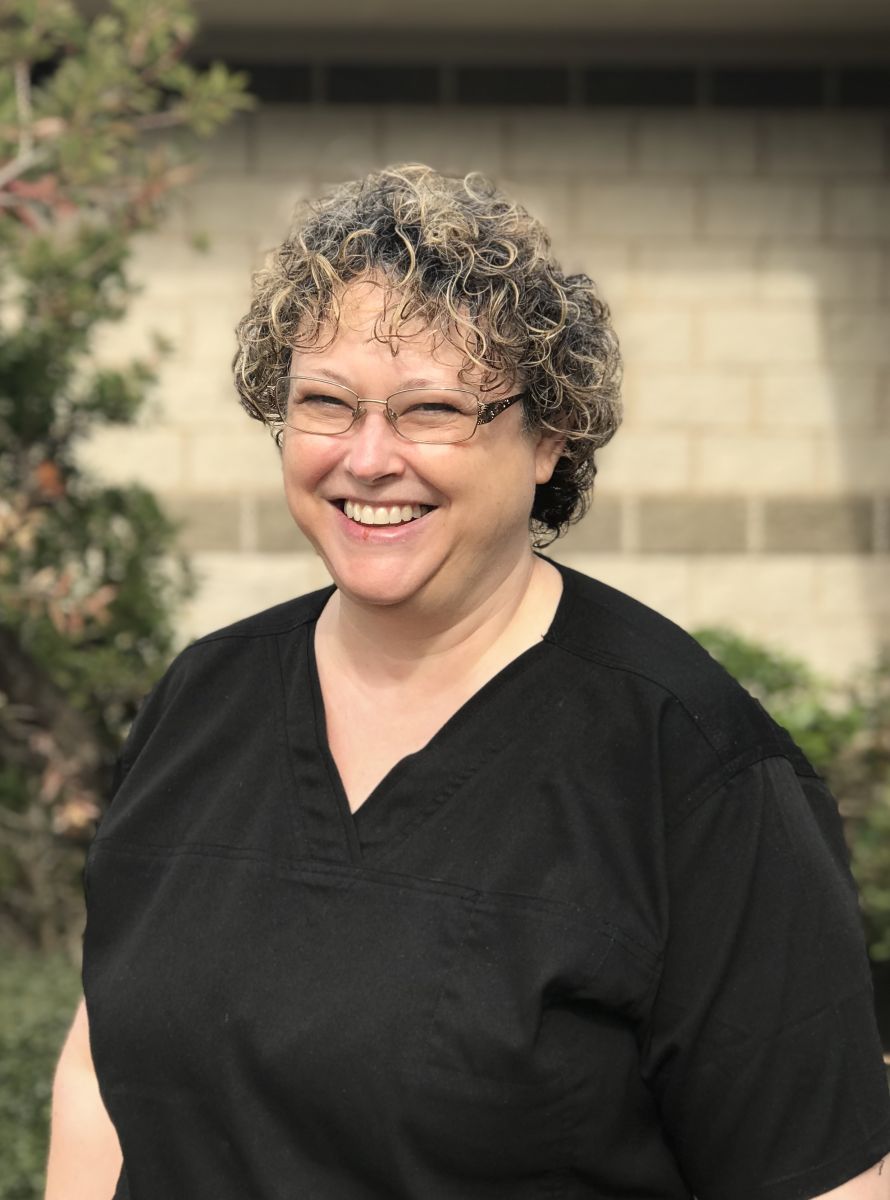 Chris
I have been a Dental assistant for 36 years. I started my career when I was still in high school in Pennsylvania. I have seen a lot of changes in dentistry. I have been fortunate in working for some wonderful dentists.
I am so glad to be working with Mill Forest Dental Group. The doctors are wonderful and the staff makes you feel welcome and part of the family right away. I look forward to finishing my career here.
I am married with 4 grown children and 11 grandchildren. My husband Mike and I enjoy riding our motorcycle and spending time with family and friends.Look forward to helping you in all your dental needs. And giving you the best smile you can have.
---
Please click here to schedule an appointment!