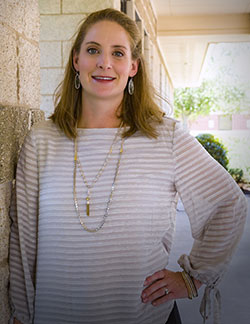 I cannot express enough how much I love my career in dentistry! I feel honored that people chose me to take care of their oral health and to make their smiles beautiful. I am excited to see what the day brings every time I come into the office.
I love talking with patients and getting to know about them and their families. After many years of practice, I have seen so many families grow and grow up!
Education and Continuing Education
I am currently involved in a Spears Study Club, where I meet with other general dentists and specialists one evening per month to discuss complex cases. I also enjoy attending seminars and hands-on workshops yearly through Spears.
I have completed Core I and Core II courses at the Las Vegas Institute for Advanced Studies in General Dentistry. I also enjoy leaning more about dentistry through the Greater Houston Dental Society and the Ninth District Dental Society.
Outside the Office
I was born in Houston. I grew up in and around the Austin area. I went to a small high school in Liberty Hill and graduated second in my class. I met my husband Dan while in dental school in Houston and we settled down in League City in 2005.
Dan is an aerospace engineer and works for a NASA contractor. We have three rambunctious boys. Sullivan loves swimming, piano, and Batman. Cashel loves baseball and art! Finn loves riding bikes, gymnastics, soccer, and swimming. We also have a Schnoodle named Snap and a bunny named Rosie.
I am always on the go with my three boys! I love running and have done one marathon, several half marathons, 10Ks, and several sprint triathlons. I also love doing crafty stuff for birthday parties and school activities. We love to travel as a family, go to the beach, camp, hike, and ride our bikes.
When it comes to my community, I am active on the PTA at our elementary school and volunteer in the children's ministry at my church for ages K through third grade. I have also sponsored Lunar Rendezvous princesses and lieutenants, and volunteer with the swim team.
Please click here to schedule an appointment!